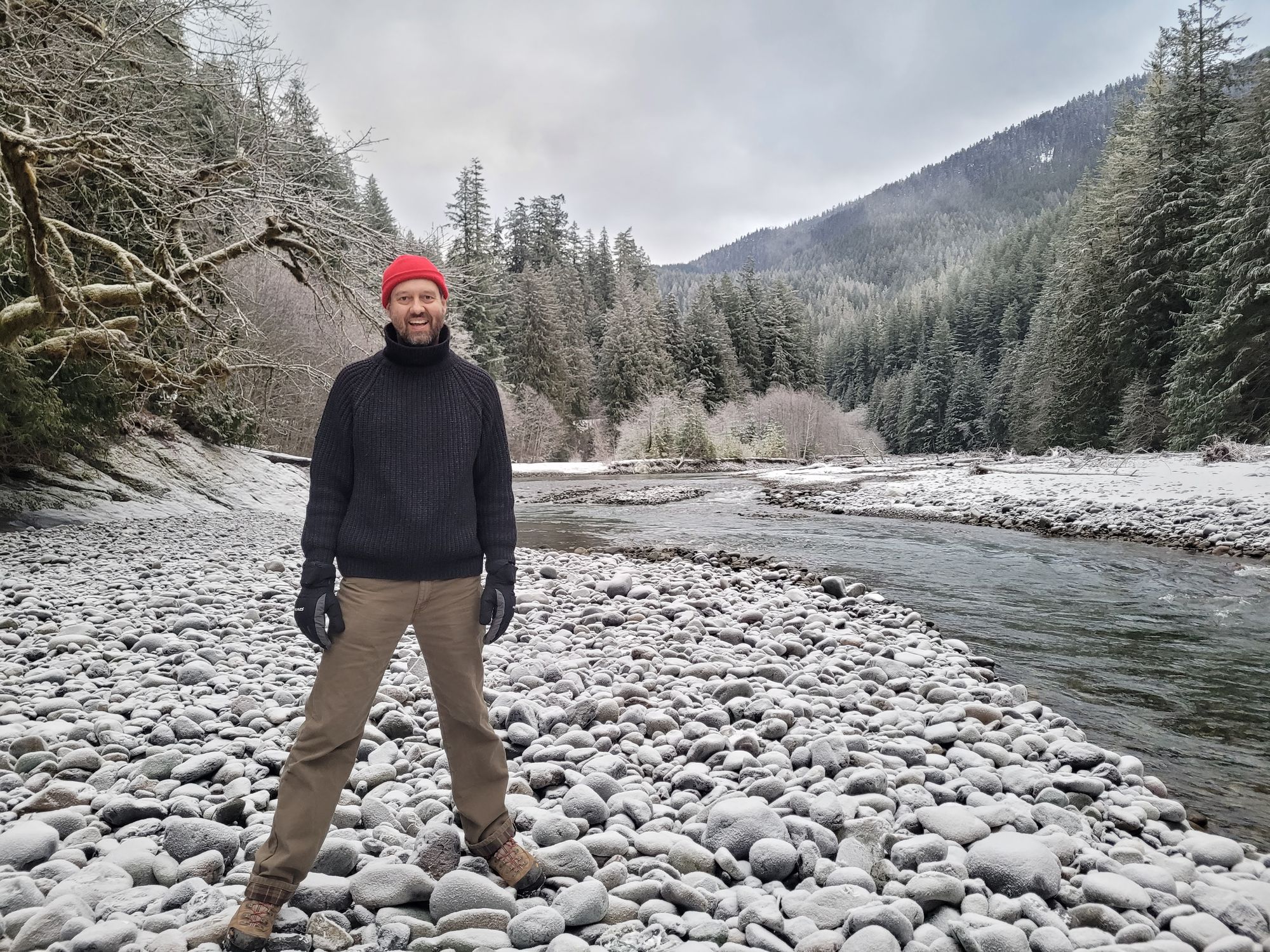 Hi, I'm Nik Schulz.
I studied industrial design in California and lived in San Francisco after college. In 1999 I spent the winter on a mile-wide, English island.
Living on a small island was one of the most transformative experiences of my life. Besides being beautiful, it confirmed for me the value of small communities, of knowing and helping each other out. There's something about living on an island, in that they're kind of hard to get to. It feels like everyone's in it together.
About the Newsletters
The St. Agnes Journal (multiple dispatches / month): serialized installments of my eight months on a small, English island. The St. Agnes Journal is a first-hand account of the time I spent overwintering on a 70-person, mile-wide island, out in the North Atlantic, 28 miles off the Cornish coast. It delves into themes of travel, adventure, living in community, the beauty of living close to nature, vulnerability, facing one's shadows, healing, personal growth, opening to relationships, interdependence, interrelatedness, and seeing the magic in the everyday.
On Relating, On Being (every two weeks): These are two separate sections of the website sent together as one newsletter. On Relating which offers tools and ideas for improving communication and relating, so we can all grow and live more joyful, connected, interdependent lives. On Being offers tools and ideas on understanding our path through The Great Mystery, Tarot, the archetypical mind, and exploring our way through the world.
Intermodal Spirit News (occasionally): News about the site and notice of sales when they come up.
What does the name "The Intermodal Spirit" mean?
A shipping container traveling by sea + rail + truck = intermodal shipping.
Our spirits traveling through the world in our bodies, in cars, boats, motorcycles, etc., and relating to each other in all kinds of ways = the intermodal spirit.
Our spirits traveling through many bodies, over many lives also = the intermodal spirit.

About you?
Perhaps you'd just like a little something to read before bed that feels more fulfilling than social media.
Perhaps you love maps, exploration, and adventure.
Perhaps you like a good, insightful, human story that offers observations and reflections on the world and life.
Perhaps you're looking for:
...a doorway to extraordinary experience,
...a platform through which to learn about and discuss alternative ways of living,
...a place to learn about inner growth, and relationship skills,
...interviews with creatives and thinkers who push boundaries to explore and expand our possibilities and potentials for the future.
If that's you, you've come to the right place.
I look forward to being on this adventure with you.
Would you join me?
Subscribe to site.
I welcome your thoughts and suggestions as to what you'd like to read about on this site. Reach me at nik@theintermodalspirit.com.
Thanks!
Nik