News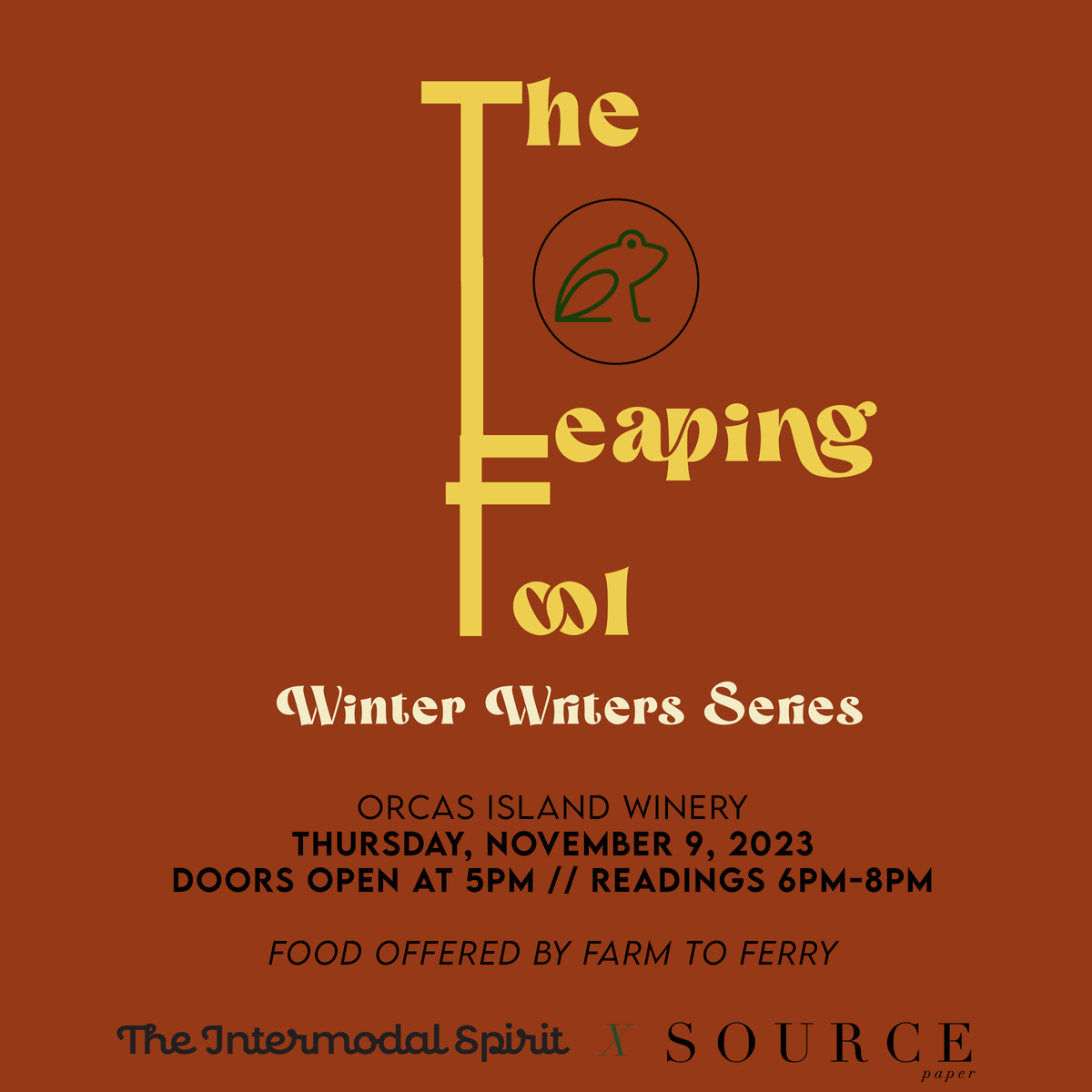 The Leaping Fool this Thursday at Orcas Island Winery (Public)
I'm so excited for this Thursday and kick off of another season of The Leaping Fool Winter Writers Series! We'll have ten local writer's reading their work. Some pieces were penned just for this event! The theme will be "With Fire." Things might get hot.
Come join us from 6–8pm on Thursday the 9th at Orcas Island Winery. Doors (and food by Brandon from Farm to Ferry) from 5–6pm.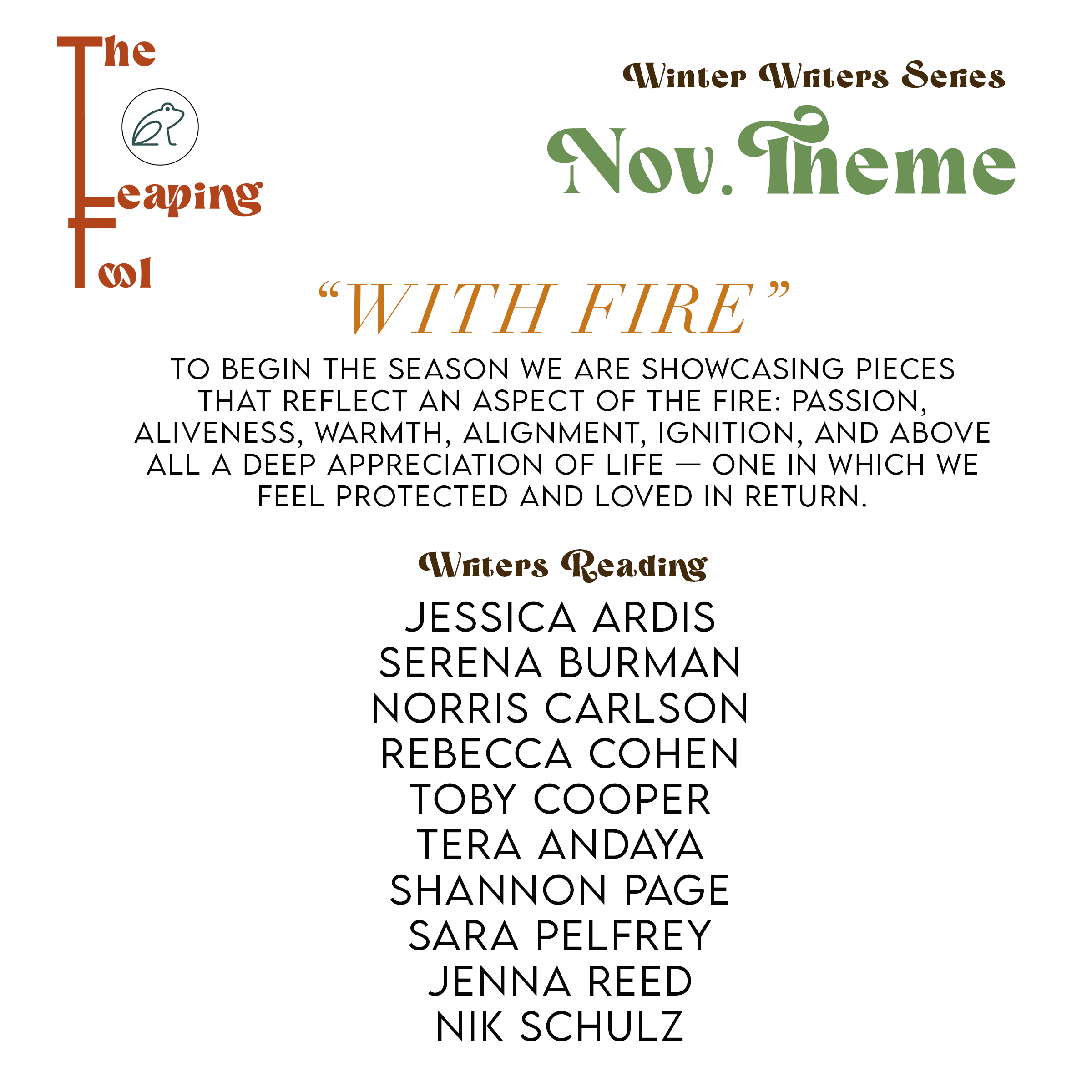 My partner Natalie's beautiful art show is still up at the winery as well, in case you missed her opening. Please join Jaime and Kelly from Source Paper, and me, for an evening a magical evening of food, art, and local lit!