News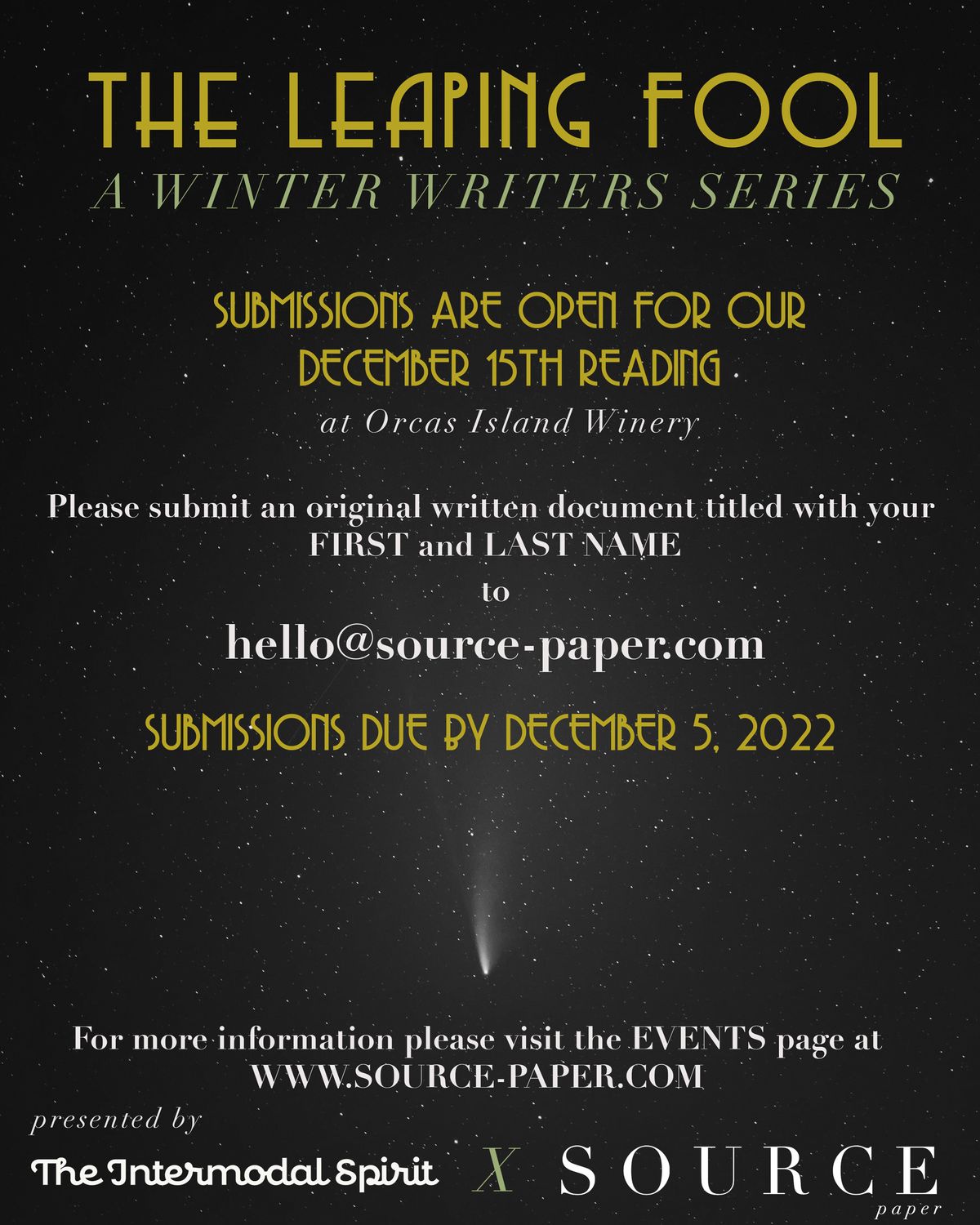 December Leaping Fool Submissions are Open! (Public)
Join us on December 15th for another installment of "The Leaping Fool" winter writer's series at Orcas Island Winery.
If you'd like to read your work, please send your submission to hello@source-paper.com by Dec. 5th and include your first and last name in the document title. We're looking for pieces in the 3–12 minute range. Thanks!
The first Leaping Fool event in November felt amazing. We had ten writers reading to a packed house, and the vibe at the winery felt beautiful. Here are a few photos.