Posts on Exploring, Relating, and Being for Less
Hello! It's Nik with a quick update from The Intermodal Spirit headquarters.
Whereas there used to be three paid levels of membership to the site, there is now just the top tier level with all of the benefits: access to the site, all of the newsletters, behind-the-scenes content, TIS Shop discounts, and community calls.
I'm just trying to eliminate any membership hierarchy, you know? And whereas that top level used to be $10/month, it's now $7.50/mo. I hope you'll find this a positive change.
The free subscription will remain unchanged.
I've been a little slow on getting the community calls going (calls in which we meet to discuss posts from the site) but I hope they'll become a connecting and integral part of the TIS experience.
I'm currently working on a post for the "On Being" about A.I. and what it's impact on humanity might be. I thought that would be an interesting one to discuss would love to hear your thoughts when the call comes around, or sooner, if you'd like to share.
If you'd like to subscribe to The Intermodal Spirit, I welcome you! Here's a link: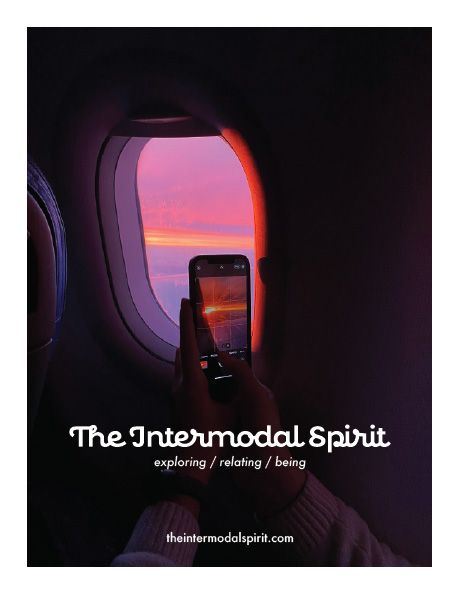 Wishing you well!
Nik